Oxbridg Preparation Programme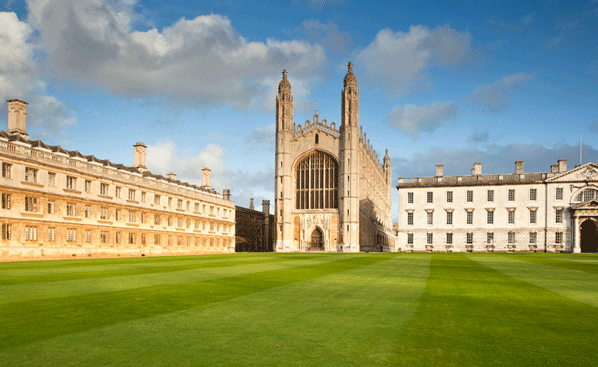 Cambridge UK | 3 Weeks | Summer 2016
Dates: 26th June – 16th July 2016
Price: £3,450 (including accommodation and food)
Entry requirements: minimum English standard: equivalent to IELTS 5.0+/upper intermediate level
Average class size: 12-15
For those aspiring to Oxford, Cambridge and other leading UK universities
Designed for ambitious international students aged 15-16yrs old, our preparation programme lets you find out what you need to learn about the traits you should develop over the next two to three years to become the perfect Oxbridge candidate.
English Language | Academic study | Skills workshops | Mock interviews | Oxbridge admissions tutors | Meet Oxbridge students | Comprehensive social programme | University open days and tours
Meeting Oxbridge Admissions Tutors and Graduates
Learn from and speak with Admissions Tutors and Oxbridge students about entry requirements and what it is really like to study there.
Developing a passion for your subject
Oxbridge Admissions Tutors regard this to be THE MOST IMPORTANT aspect of a potential student, with intelligence and exceptional grades no longer being enough. Learn to demonstrate a real passion for your subject through a development plan and reading list that covers a two year time horizon.
Critical Thinking Skills
Learn to review evidence, form a judgment and present a reasoned argument and counter-argument.
Analytical Thinking Skills
Learn to use logic to gather and analyse information in order to draw trends and solve problems.
Speed Reading and Memory Recall skills
Use proven techniques that can help you to work smarter and learn more effectively in the same amount of time.
Communication skills
Going beyond 'what you say' to 'how you say it'. We train you on body language, tone of voice and expressions to develop effective interview techniques.
Interview questions practice
Using your newly developed critical and analytical thinking skills, you will learn how to answer the toughest Oxbridge interview questions. Remember, there is often no right or wrong answer!
Programme Outcomes:
1. You will consider difficult interview questions such as the following:
How many grains of sand are there in the world? (Physics, Oxford)
Would you rather be a novel or a poem? (English, Oxford)
How would you poison someone without the police finding out? (Medicine, Cambridge)
If a wife had expressed distaste for it previously, would her husband's habit of putting marmalade in his egg at breakfast be grounds for divorce? (Law, Cambridge)
2. You will have improved voice control, eye contact and body language to perform at you best in interview.
3. You will know what you need to do in the next two years to demonstrate passion for your subject.
4. You will have a better idea of what degree you wish to pursue.
5. You will know what A level subjects to take in order to be considered by Oxbridge for you preferred degree.